About The Film
Zero Gravity is a feature documentary that follows a diverse group of middle-school students from San Jose, CA, who compete in a nationwide tournament to code satellites aboard the International Space Station.
Synopsis
While it's true today's 11-year-olds will one day run the world, middle-schoolers in San Jose, CA are taking their summer break to get a head start. Immersed in their own space race, a diverse group of ambitious students enter the Zero Robotics ISS (International Space Station) Competition.
Their mission: compete with teams across the country to write the most strategic code for surveying satellites, known as SPHERES. These satellites will help map out a GPS system to successfully orbit Mars in the future, opening the door to infinite opportunities and exploration on the Red Planet.
Coached by first-time instructor, Tanner Marcoida, three of his most engaging young students, Adrien Engelder, Advik Gonugunta, and Carol Gonzalez, lead the charge. Each coder-in-the-making brings their own strengths, unique perspectives, and boundless curiosity to their team, together embarking on an out-of-this-world STEM quest that celebrates space, teamwork, and the triumph of the human spirit.
Featuring astronauts Steve Smith, Cady Coleman, and ISS resident Jack Fischer — who performs the students' incredible achievements in orbit 250 miles above the Earth's surface — Zero Gravity highlights the importance of empowering the next generation of scientists, engineers, and innovators who will fearlessly lead us into the future — and even the unknown…
"Ever since I was a kid, I've been fascinated with space and our place in the cosmos, but I never imagined I would ever be able to get there. The students in Zero Gravity not only took me with them on their journey to the stars, they left me with a renewed sense of hope for the future.
In Zero Gravity, the goal of the competition was to build a GPS system around Mars, and with the recent Perseverance landing and the first flight of Ingenuity preparing to launch on the red planet, there is no doubt in my mind we are transitioning into a new space age already. It's our job to prepare and inspire this generation to build a bridge to a brighter future — they will be the ones who take the next giant leap for mankind. At 11 years old, they've already touched space, and I can only imagine where they might take us next."
– THOMAS VERRETTE, Director, Producer & Editor of Zero Gravity
Zero Gravity is told primarily though the wondrous eyes of three young students and their first- time coach as they embark on the journey of a lifetime…
ADRIEN ENGELDER
Adrien is an indefinitely curious 11-year old with a love for the ocean, and hopes to one day become a marine biologist.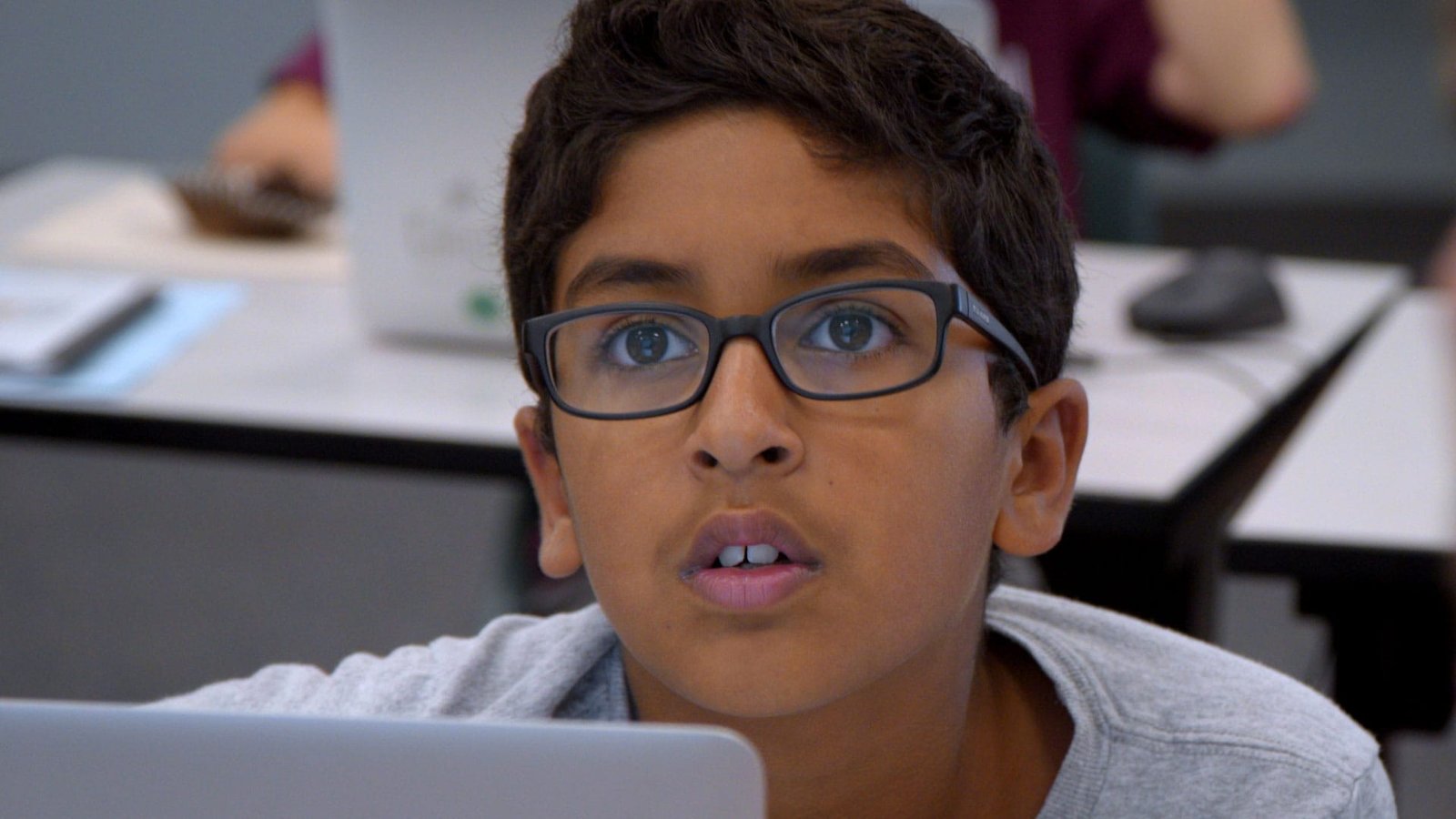 ADVIK GONUGUNTA
Advik is a 10-year old Indian-American student with a knack for coding and a fascination for all things tech.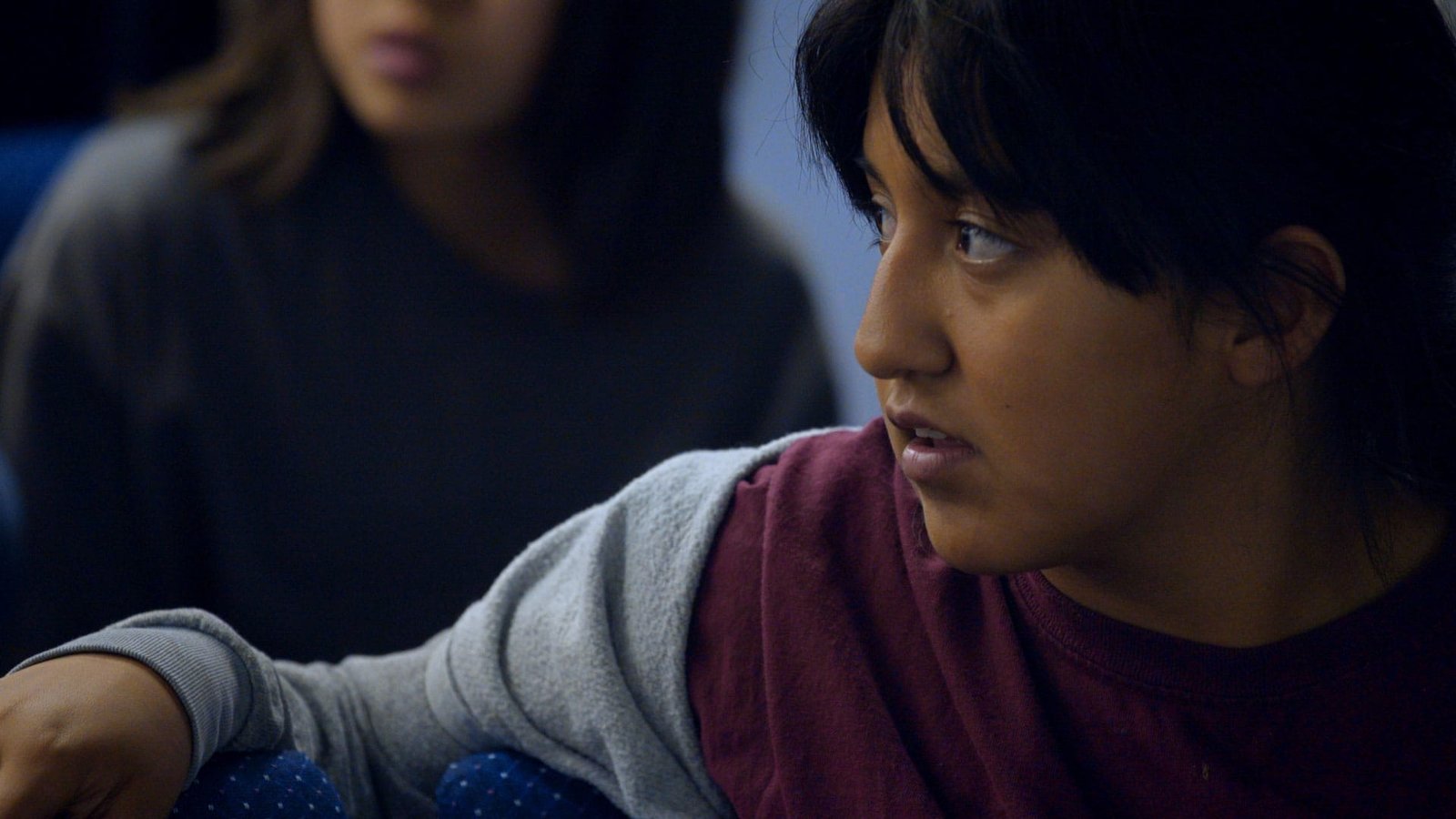 CAROL GONZALEZ
Carol is a bright, energetic, and compassionate 11-year old Mexican-American with dreams of one day becoming a robotics engineer.
TANNER MARCOIDA
Tanner is the after-school instructor of Campbell Middle School in San Jose, CA, and a first-time teacher of the Zero Robotics middle school program. His knowledge of coding is limited, but his passion for space is deep, and his desire to help the kids reach their dreams is undeniable.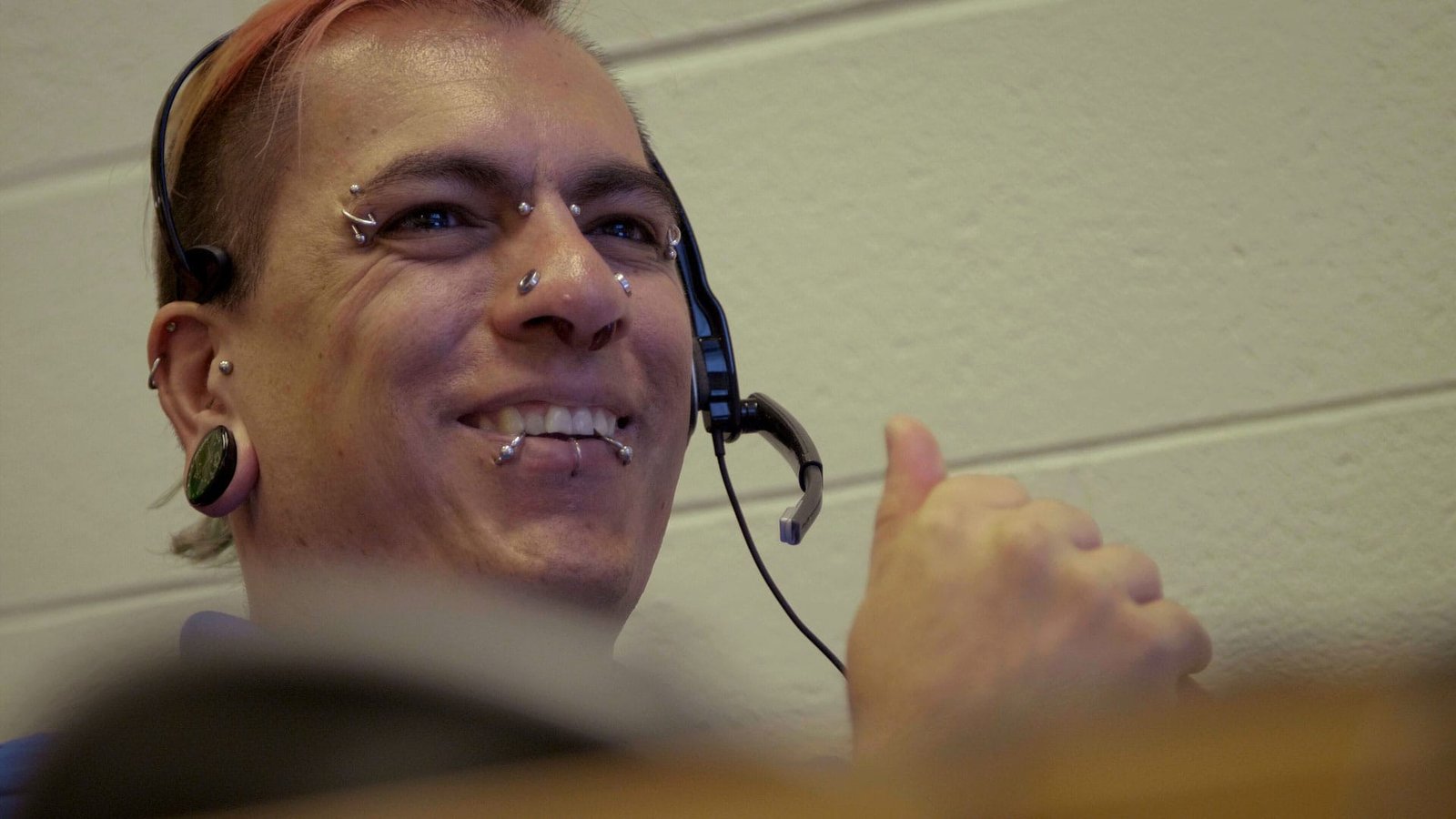 ALVAR SAENZ-OTERO
Alvar was the director of the MIT Space Systems Laboratory until 2019. He was the lead scientist of the SPHERES program research aboard the International Space Station, and also runs the Zero Robotics competition.
KATIE MAGRANE
Katie is the program director for Zero Robotics, and executive director of the Innovation Learning Center, working in collaboration with teams at MIT, Aurora Flight Sciences, NASA, CASIS, and Northrup Grumman Foundation to open up the ISS facilities for student research.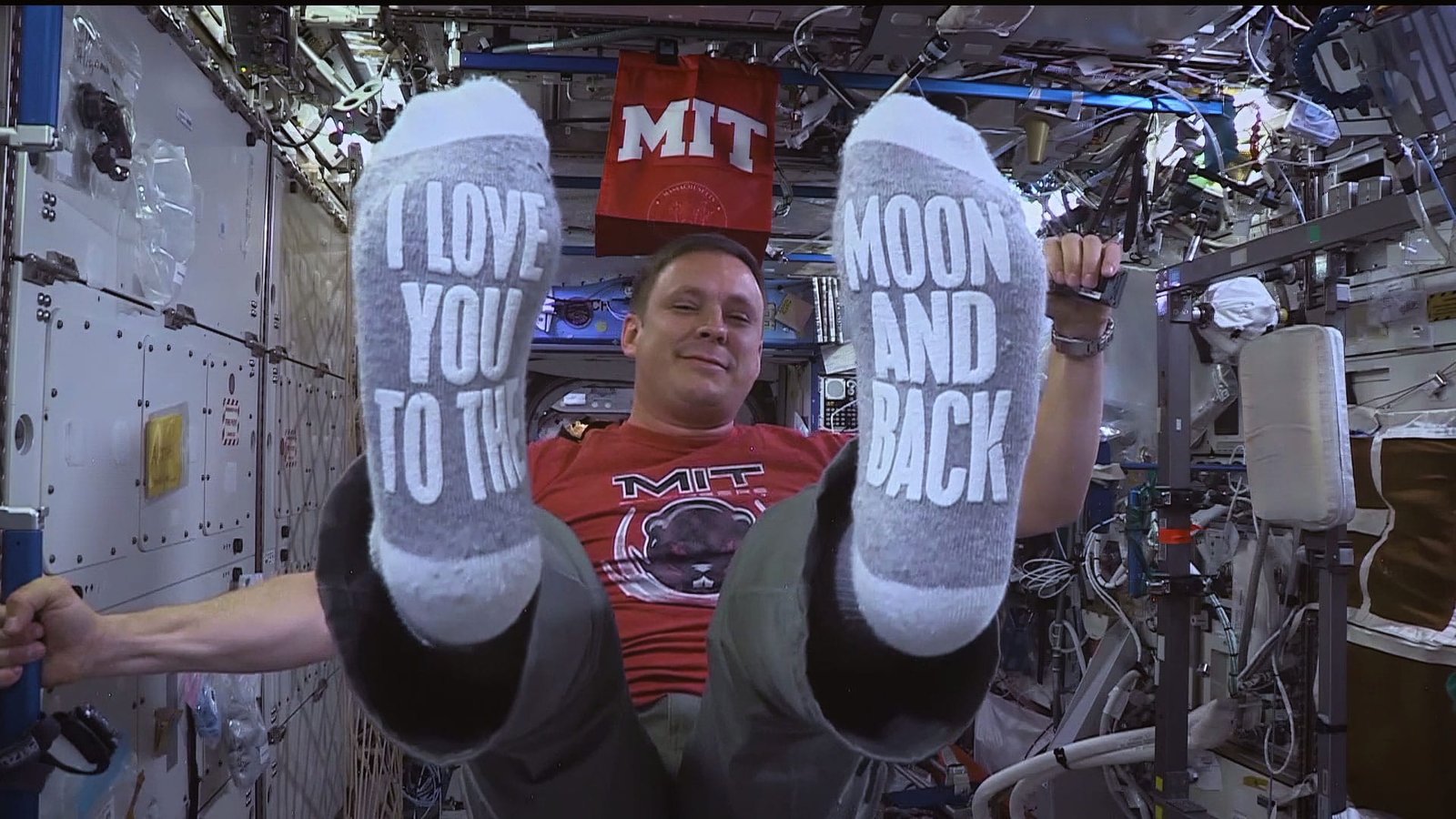 JACK FISCHER
Jack D. Fischer (Colonel, U.S. Air Force) served as a Flight Engineer aboard the International Space Station of the Expedition 51/52. During his 2017 mission, he logged 136 days in space with two spacewalks.
He holds a Bachelor of Science in Astronautical Engineering from the U.S. Air Force Academy, and a Master of Science in Aeronautics and Astronautics from the Massachusetts Institute of Technology (MIT). Colonel Fischer is an Air Force Command pilot with over 3,000 flight hours in more than 45 types of aircraft.
CADY COLEMAN
Cady Coleman is a research chemist, a former NASA astronaut and a retired U.S. Air Force colonel with more than 180 days in space, accumulated during two space shuttle missions and a six-month expedition to the International Space Station (ISS), where she acted as the Lead Robotics and Lead Science officer.
Celebrating the 50th anniversary of the first moon landing and U.S. astronauts of Irish ancestry, Coleman is one of four astronauts featured on Euro stamps, along with Neil Armstrong, Michael Collins and Eileen Collins.
STEVE SMITH
Steve Smith is an American technology executive and former NASA astronaut. Steve traveled 16 million miles in space, flew on 4 space shuttle missions and performed 7 spacewalks, including 5 to repair the Hubble Space Telescope. Smith's spacewalk time places him in the top ten on the all-time American and World spacewalk duration lists
Smith served as the NASA International Space Station (ISS) Program Liaison to the European Space Agency until mid-2015, after which he went to serve as the Associate Director for ISS, Science Directorate, at the NASA Ames Research Center in Silicon Valley.
THOMAS VERRETTE
DIRECTOR, PRODUCER, EDITOR
Thomas Verrette is an award-winning director, producer, and editor, having just completed Zero Gravity, which will begin its festival circuit in April 2021. A 14-year veteran of the film industry, Verrette is a former FOX creative and production executive, and is most known for producing the 20-episode FOX Sports docu-series, Phenoms, Verrette also edited the "Goalkeepers" episode, which premiered the series at the Tribeca Film Festival and is the highest rated episode of the series.
Other featured work includes creating the promo campaigns for multiple seasons of the critically-acclaimed series Kingdom, starring Frank Grillo, Nick Jonas, and Jonathan Tucker, as well as Rogue, starring Thandie Newton and Cole Hauser, and Ice, directed by Antoine Fuqua. He also directed promos for The Dan Patrick Show, The Rich Eisen Show, and Undeniable with Joe Buck, and nominated for multiple PromaxBDAawards. He was the also the executive producer for the documentary feature, Ordinary Gods, which premiered at the Santa Barbara International Film Festival.
CARLOS MARULANDA
DIRECTOR OF PHOTOGRAPHY
Carlos Alejandro Marulanda is an award-winning writer-director based out of San Francisco California. Born in Colombia, he made his way to California to dive head first into the world of filmmaking. Carlos is a graduate of UCLA's Screenwriting Program and has an MFA from SFSU in Directing and Cinematography. His feature screenplay "Cancuncito" was a semi-finalist in the Academy Nicholl competition and included in their list of "Top 50 Screenplays", it won the "Advanced Screenplay Award" at UCLA, was awarded Second Place in the feature section of the Slamdance Screenplay Competiion and was selected as one of the ten finalists in the American Zoetrope Screenplay Contest.
His feature length screenplay "Skin" was awarded the "Nate Wilson Joie de Vivre Award" at UCLA.
PENKA KOUNEVA
MUSIC COMPOSER
Penka Kouneva has composed on iconic video games such as League of Legends, Prince of Persia, The Mummy, a NASA theme park at the Kennedy Space Center, and numerous feature films, including the Oscar contender Aga, Sony Pictures releases, Encounter and Devil's Whisper, and Zero Gravity: The Film.. Her music has received national press as "fantastic, luminous and breath-taking" (Billboard, NPR and Forbes). As one of the industry's most accomplished women composers, in 2019 she was invited by showrunner Mark A. Altman and composer Joe Kraemer to co-compose the CW primetime TV show, Pandora.
Penka is a Sundance Fellow, Duke University Distinguished Alumna and has received the Game Audio Network Guild Recognition Award. Two-time Oscar-winning composer Alexandre Desplat called her music "stunning." In 2019 Penka was commissioned and performed by Los Angeles Philharmonic at the Hollywood Bowl in front of an audience of 18,000 ("America in Space").
Zero Robotics is a programming and robotics challenge that takes place in space aboard the International Space Station, utilizing satellites known as SPHERES (Synchronized Position Hold Engage and Reorient Experimental Satellites) in an experiment that is designed to benefit ongoing scientific research with real world application. The SPHERES were originally developed by MIT's Space Systems Laboratory for NASA and the US Military to test and develop algorithms and ideas in a zero gravity environment that could be later utilized for larger spacecraft and other types of future space missions.
The initial development of SPHERES started in 1999, by a team of students at Massachusetts Institute of Technology. The concept of the satellite was conceived when Professor David Miller challenged the students to develop a device similar to the combat training remote seen in the 1977 movie Star Wars Episode IV: A New Hope.
Every year through Zero Robotics, thousands of students across the world compete in the ISS Finals Tournament, which sees the best codes of regions, states, and countries go head to head in a live-match up performed by the astronauts in orbit. Their mission (and ours) is to inspire the next generation of great minds by giving them unprecedented access to space at the middle school and high school levels.


Making the benefits and resources of the space program tangible to students is crucial for the development of the next generation — it helps prepare them for the future and develop essential science, technology, engineering and math skills at an early age through healthy, immersive, collaborative competition.
The Zero Gravity team is very proud of our collaboration with Zero Robotics. Our film is just one inspirational story out of a program that has continued to provide incredible opportunities for thousands of students, beginning in 2011. We absolutely encourage students, parents and teachers to engage with and the Zero Robotics program and help support our film too.
Visit the Zero Robotics website for more information on the competition and updates on when it will return. If you would like to help and support our mission, click here.
Get Involved
HELP INSPIRE THE NEXT GENERATION