THOMAS VERRETTE
DIRECTOR, PRODUCER, EDITOR
THOMAS VERRETTE is an award-winning director, producer, and editor in Los Angeles. Verrette is a former FOX and Disney creative and post-production executive, and is most known for producing the international FOX Sports docu-series, Phenoms. Verrette also edited the "Goalkeepers" episode, which premiered the series at the Tribeca Film Festival.
Zero Gravity is Verrette's first feature documentary as a director. Other featured work includes edited and post-producing the sci-fi feature Parallels, co-producing the comedy series Small Shots, and executive producing the sports documentary Ordinary Gods. He also produced and edited the promo campaigns for many critically-acclaimed series such Kingdom, Outlander, Ice, Rogue, and others, and directed commercials for The Dan Patrick Show, The Rich Eisen Show", and "Undeniable with Joe Buck". 
"Ever since I was a kid, I've been fascinated with space and our place in the cosmos, but I never imagined I would ever be able to get there. The students in Zero Gravity not only took me with them on their journey to the stars, they left me with a renewed sense of hope for the future.
In Zero Gravity, the goal of the competition was to build a GPS system around Mars, and with the recent Perseverance landing and the first flight of Ingenuity on the red planet, there is no doubt in my mind we are transitioning into a new space age already. It's our job to prepare and inspire this generation to build a bridge to a brighter future -- they will be the ones who take the next giant leap for mankind. At 11 years old, they've already touched space, and I can only imagine where they might take us next."
- Thomas Verrette
Director, Producer, Editor of Zero Gravity
CARLOS MARULANDA
DIRECTOR OF PHOTOGRAPHY
CARLOS MARULANDA is an award-winning writer-director based out of San Francisco California. Born in Colombia, he made his way to California to dive head first into the world of filmmaking. Carlos is a graduate of UCLA's Screenwriting Program and has an MFA from SFSU in Directing and Cinematography.
His feature screenplay Cancuncito was a semi-finalist in the Academy Nicholl competition and included in their list of "Top 50 Screenplays", it won the "Advanced Screenplay Award" at UCLA, was awarded Second Place in the feature section of the Slamdance Screenplay Competiion and was selected as one of the ten finalists in the American Zoetrope Screenplay Contest. His feature length screenplay Skin was awarded the "Nate Wilson Joie de Vivre Award" at UCLA.
PENKA KOUNEVA
MUSIC COMPOSER
PENKA KOUNEVA has composed on iconic video games such as League of Legends, Prince of Persia, The Mummy, a NASA theme park at the Kennedy Space Center, and numerous feature films, including the Oscar contender Aga, Sony Pictures releases, Encounter and Devil's Whisper, and Zero Gravity. Her music has received national press as "fantastic, luminous and breath-taking" (Billboard, NPR and Forbes). As one of the industry's most accomplished women composers, in 2019 she was invited by showrunner Mark A. Altman and composer Joe Kraemer to co-compose the CW primetime TV show, Pandora.
Penka is a Sundance Fellow, Duke University Distinguished Alumna and has received the Game Audio Network Guild Recognition Award. Two-time Oscar-winning composer Alexandre Desplat called her music "stunning." In 2019 Penka was commissioned and performed by Los Angeles Philharmonic at the Hollywood Bowl in front of an audience of 18,000 ("America in Space").
DANIELLE WOOD
CO-EXECUTIVE PRODUCER
DR. DANIELLE WOOD (Co-Executive Producer) is the director of MIT's cutting edge Space Enabled Reseach Lab, serves as an Assistant Professor in the Program in Media Arts & Sciences and holds a joint appointment in the Department of Aeronautics & Astronautics at the Massachusetts Institute of Technology. The Space Enabled Research Group seeks to advance justice in Earth's complex systems using designs enabled by space.
Additionally, she also leads the new Zero Robotics program debuting in 2022 utilizing the upgraded satellites known as ASTROBEE. In her research, Dr. Wood designs innovative systems that harness space technology to address development challenges around the world. She has held positions at NASA Headquarters, NASA Goddard Space Flight Center, Aerospace Corporation, Johns Hopkins University, and the United Nations Office of Outer Space Affairs.
DAVID WORTHEN BROOKS
EXECUTIVE PRODUCER
DAVID WORTHEN BROOKS is the Executive Vice President of 20th Digital Studio, overseeing the development and production of short form, branded, and digital content from diverse emerging filmmakers. David has been recognized for his creative work by entities including D&AD, Sundance Film Festival, London International Film Festival, Clermont-Ferrand Film Festival, One Show, and the Clios. In 2018 he received the Creative Media Award for branded entertainment with advertiser Mars, for his work as an Executive Producer on Bite Size Horror, a series of short form content for broadcast.
He began his career as an award-winning editor and screenwriter working with directors such as Tony Kaye, Ridley Scott, Spike Jonze, Paul Hunter, Leslie Dektor and Baz Luhrman. Member (2001) marked David's directorial debut, winning best short film at the 2001 Hamptons International Film Festival, and the International Cinematographer's 2001 New Filmmaker's Award.
A member of the Producer's Guild of America and the Television Academy, David received his Bachelor of Science degree from the Massachusetts Institute of Technology, Cambridge, before obtaining a master's degree from the University Southern California's Peter Stark Producing Program.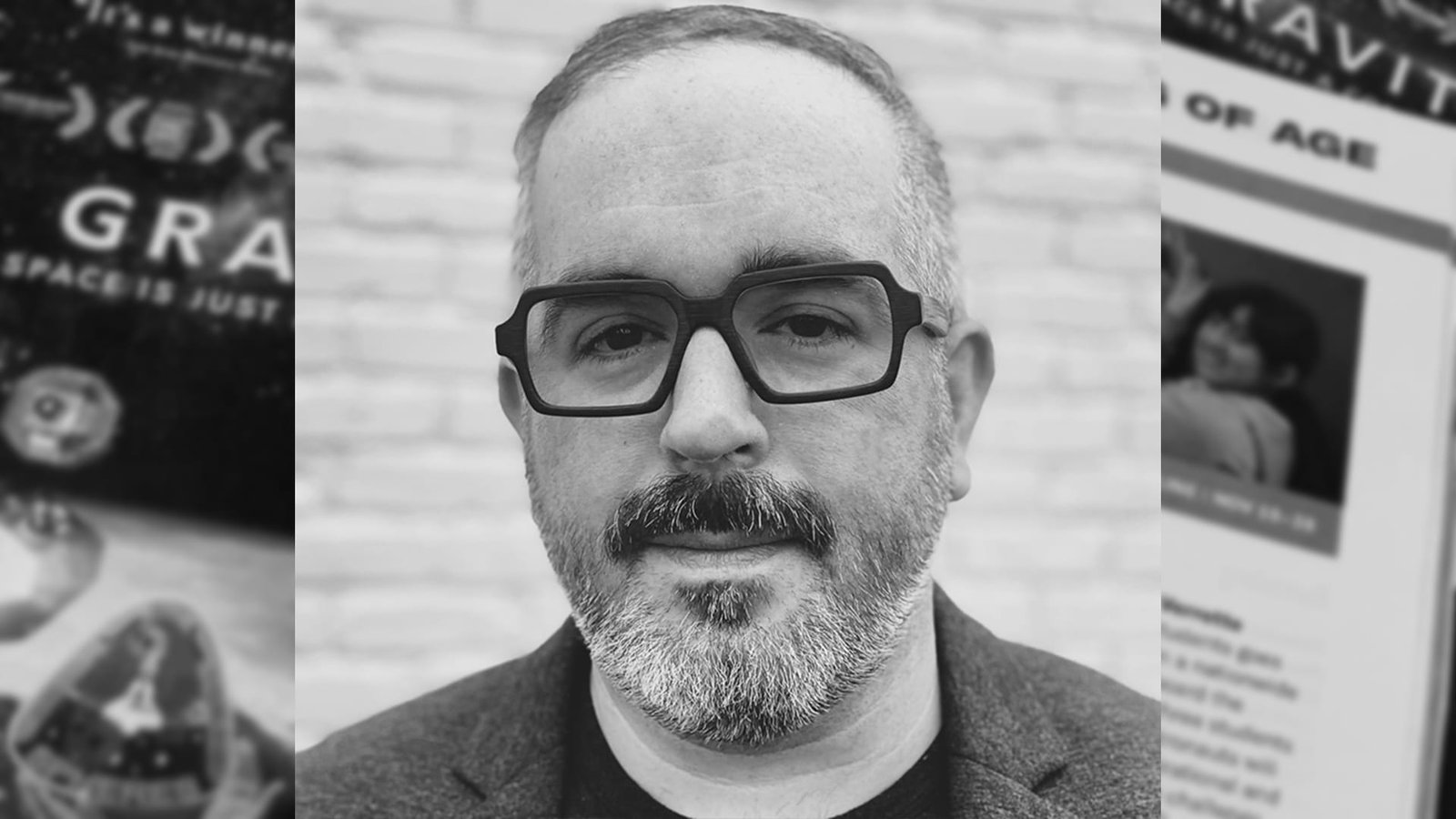 JOEY DIFRANCO
EXECUTIVE PRODUCER
JOEY DIFRANCO is the COO, President and Co-Founder of 1913 Media Group. With over 15+ years as a creative and media strategist, Joey has driven growth and innovation for a variety of global brands including Nike, Google, Allstate, Fuji and more.
An entrepreneur and media futurist, Joey seeks out unique strategies and opportunities for both investment and development, often on a non-traditional path. Through his unique lens, he's helped develop and launch one of the first crowdfunded real estate coops in the nation and launched in-house specialty business units. Joey's continued passion for film and television combined with his desire to disrupt and streamline a complicated industry has led him to create 1913 Media Group and Studios to lead change around engineering better film and television investment opportunities.
ERIN SORENSON
IMPACT PRODUCER
ERIN SORENSON is the founder of Third Stage Consulting, providing strategic planning and project management of social-justice themed documentary film projects. With a focus on films that are domestic with subject-driven narratives, Erin's projects have addressed: interpersonal violence, women's issues, poverty, homelessness, disabilities, and climate change.
Erin graduated with her Masters Degree in Social Service Administration at the University of Chicago. In 1995 she was awarded "Chicagoan of the Year" for her work with Chicago's Mayor Daley in developing one of the nations largest programs for abused children.
Erin's recent impact production projects include: The Homestretch, Chasing Coral, Almost Sunrise, Home Truth, Monster in the Mind, Private Violence, Becoming Bulletproof, and Borderline. Prior to founding Third Stage Consulting, Erin spent 5 years as the Chief Programs Officer for the BeCause Foundation, a foundation dedicated to the power of documentary filmmaking and its fusion with creative outreach and engagement projects..